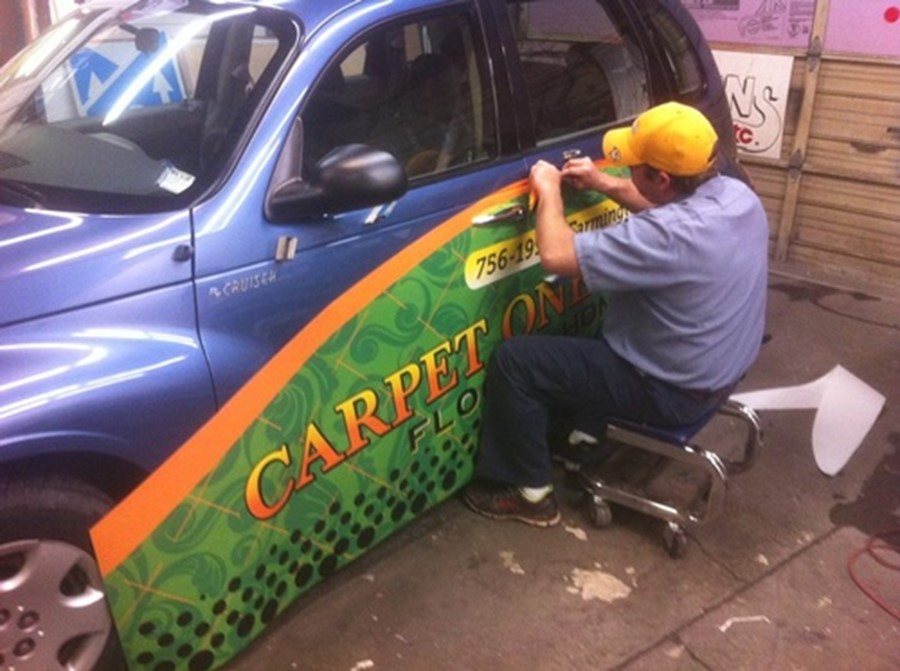 Description:
We are looking for a full-time experienced 
vinyl
 wrap/graphics 
installers
 with at least 1 to 2 years of experience applying 
vinyl
 wrap.
We welcome people who take pride in their work and have a positive attitude.  We work as a team and with each member valuing a strong work ethic, good communication skills, and an eagerness to succeed. 
Qualifications needed are: experience/knowledge working with vinyl 
     Install cut 
vinyl
 letters and decals on vehicles, walls, and floors.
     Install pin mounted letters onto drywall, brick, or concrete using a hammer drill. 
     Weeding, taping and cutting vinyl. Print, laminate and contour cut vinyl.
Salary will be based on knowledge and experience.
Monday – Friday working hours, paid vacation, health/life insurance, and retirement plans available.
Please bring/send resume and completed application to:
1101 E. Karsch Blvd., Farmington, MO 63640 
Or mail to: P.O. Box 791, Farmington, MO 63640